If you wish to understand your customers better, you need to understand their expectations, needs, and behaviour. Hence, comes the need for user insight or customer feedback. It is a common platform that collaborates your efforts for business development with the tailormade needs of your customers. Taking website feedback would provide assurance to your customers that you are valuing their suggestions and opinion.  
Collecting and deploying website feedback isn't easy. Thanks to the website survey software that have made creating plus collecting website surveys easy, thus saving time plus effort to manage plus act on the website feedback. Although there are many website survey apps, this blog lists 10 best of those.  

piHappiness is a customer experience plus feedback management software that would enable you to create, manage, capture. And analyse feedback on website. Our website survey software helps you in creating a website survey that gives a perfect look plus feel. You could also tailor make your surveys once you change the language, the background visuals, font colour, by adding the logo, survey logic, and much more.  
piHappiness website feedback survey incorporates huge survey management, analytics, and distribution features like – multiple channels of distribution, secure plus smart data management, etc. It helps you to collect website feedback seamlessly through Widget surveys in forms like embedded surveys, popups and buttons. It also helps you in capturing the multichannel CSAT, CES, and NPS surveys and reaching business customers both via offline and online medium.  
This website feedback software is equipped with integrations that are innovative that enables you in building workflows with custom Webhooks and APIs. The advanced inbox for collecting feedback in piHappiness helps you in monitoring the real-time responses of your customers. Moreover, it helps you analyse feedback data, change them into tasks, and work at tandem with your team towards resolving customer problems.  
This brand's website survey tool is equipped with integrations out-of-the-box that helps you build workflows leveraging custom Webhooks and API. The advance inbox collecting feedback helps its business to monitor customer responses in real-time. Moreover, it helps you analyse the feedback data, convert these data into tasks, and function at tandem with your team so that customer issues could be resolved.  
The Reporting Module and Survey Analytics of piHappiness makes sure the business creates in-depth analytical reports, including the insights, trends, comparatives, Drill Down Reports and a lot more.  
Hubspot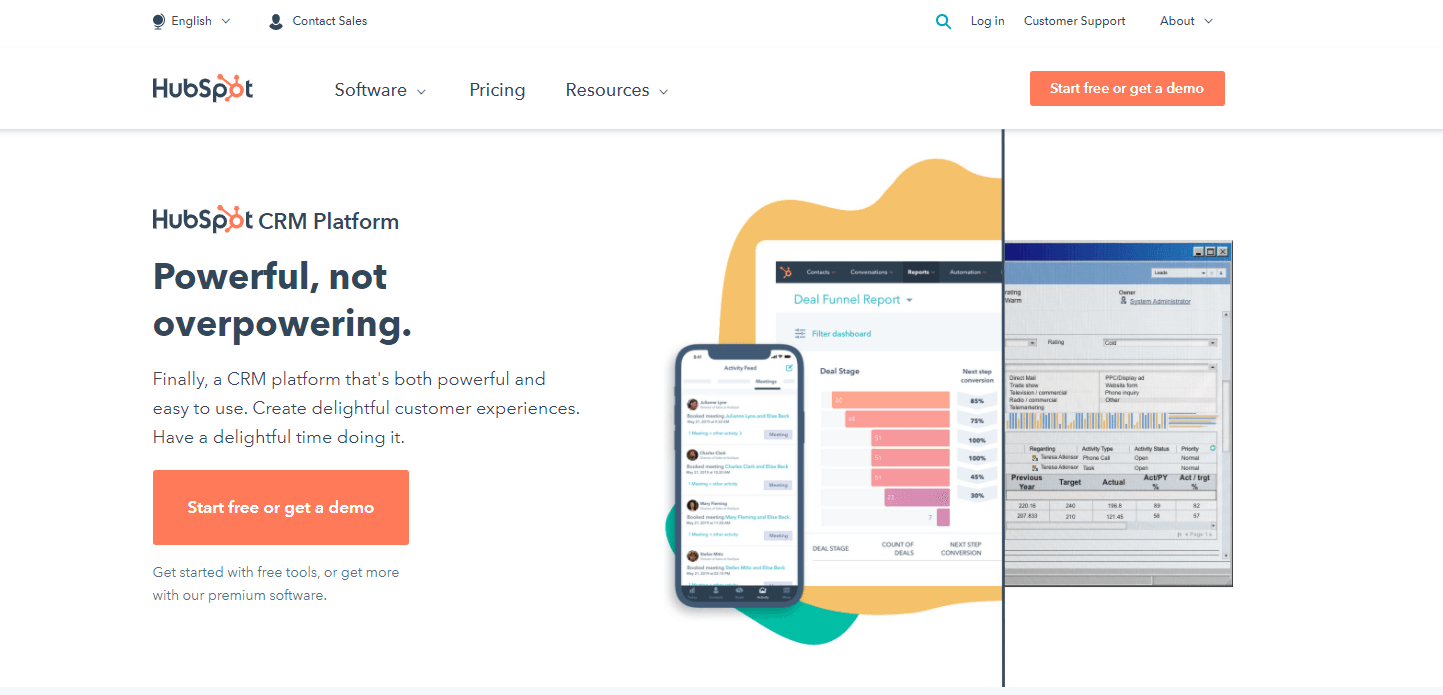 Hubspot is one customer feedback software that enables seamless creation and distribution of website surveys through email, SMSes, Web Links, and so on. Hubspot gives you NPS, CES, and CSAT surveys for your business to gauge customer loyalty, customer satisfaction, plus customer efforts to the business to get the understanding of customer loyalty, satisfaction, and efforts to receive solution of queries, respectively. Moreover, it would help you towards identifying the potential objections also improve customer experience and satisfaction. The response inbox of Hubspot tracks each survey response and quickly send you notification. Also, it helps in taking significant actions so that you could boost customer experience and satisfaction gradually.  
Marker.io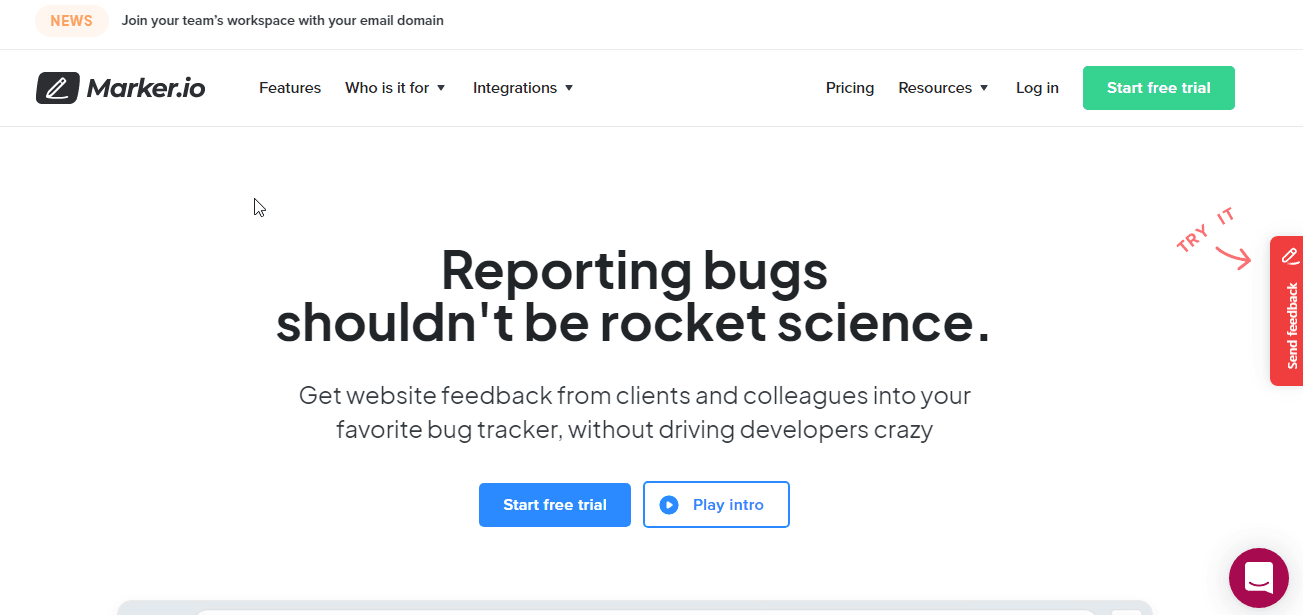 Marker.io is firstly a visual bug reporting software that helps you in capturing the feedback plus track that bug that affects the performance of your website. It comes to collect your website feedback using the website annotation widget that would allow the clients or customers to submit the visual feedback in a mere click. Marker.io gives the business an easy and understandable bug that is developer-ready that helps you to make sure you receive a performance based and bug free website.  
Qualaroo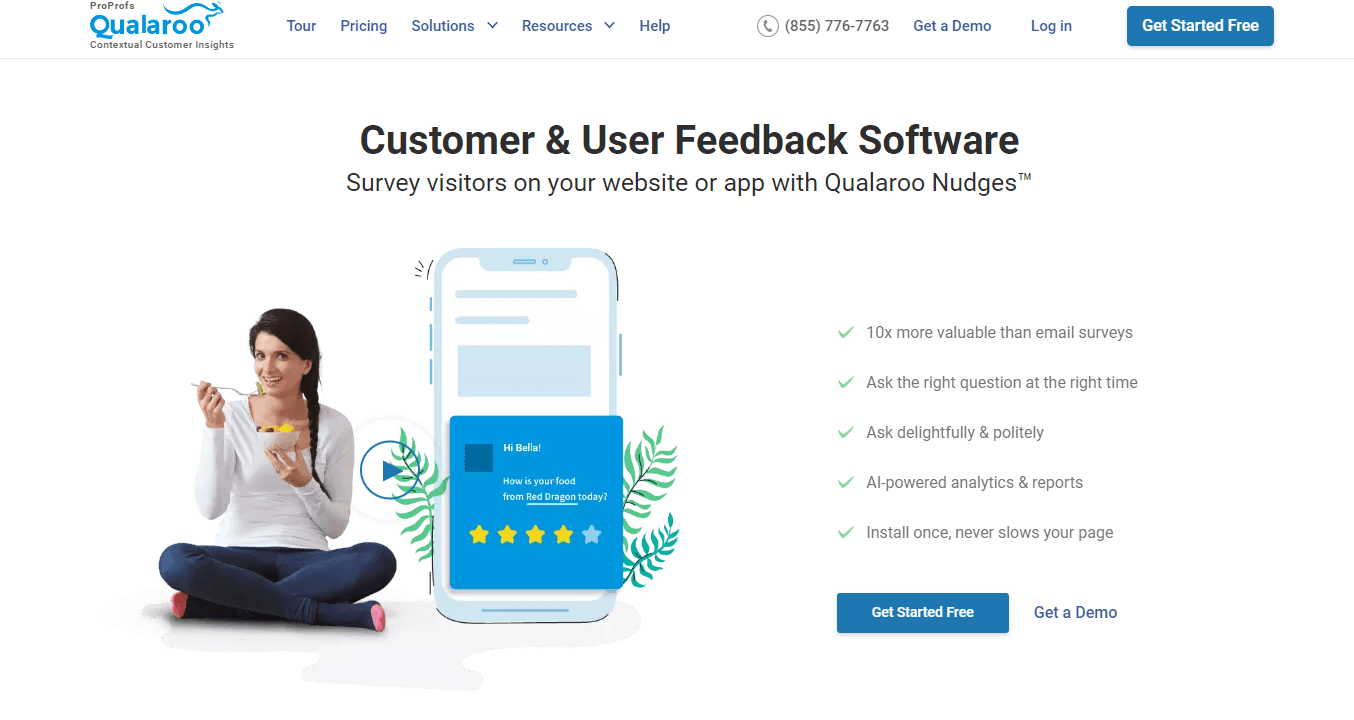 Qualroo is one feedback research and management tool that would capture customer feedback for its website, App, UX surveys, Apps and Product-based websites using Qualroo-nudges. Qualaroo facilitates the businesses to conduct polls, ask easy questions, or exit surveys using a widget. It first analyses and then segregates data on the basis of positive, negative, attributable, and neutral expressions (anger, joy, disgust, sadness, and disgust).  
SurveyMonkey  

This is one end-to-end survey platform, enables you in creating surveys, polls, capturing customer feedback and quizzes. It additionally uses chat, email, weblink, and much more. It also enables customized surveys as it gives you the window to add company logos, themes, survey logic and colours. The free version of this app gives you free surveys with maximum 10 questions and 100 answers/responses (within its free version). It brings in several question types – box for open comment, MCQs, Emoticons, Likert Scale, Rating, etc. It also analyses survey data in just a click additionally provides insights in the form of summaries and cheats.   
ProProfs Survey Maker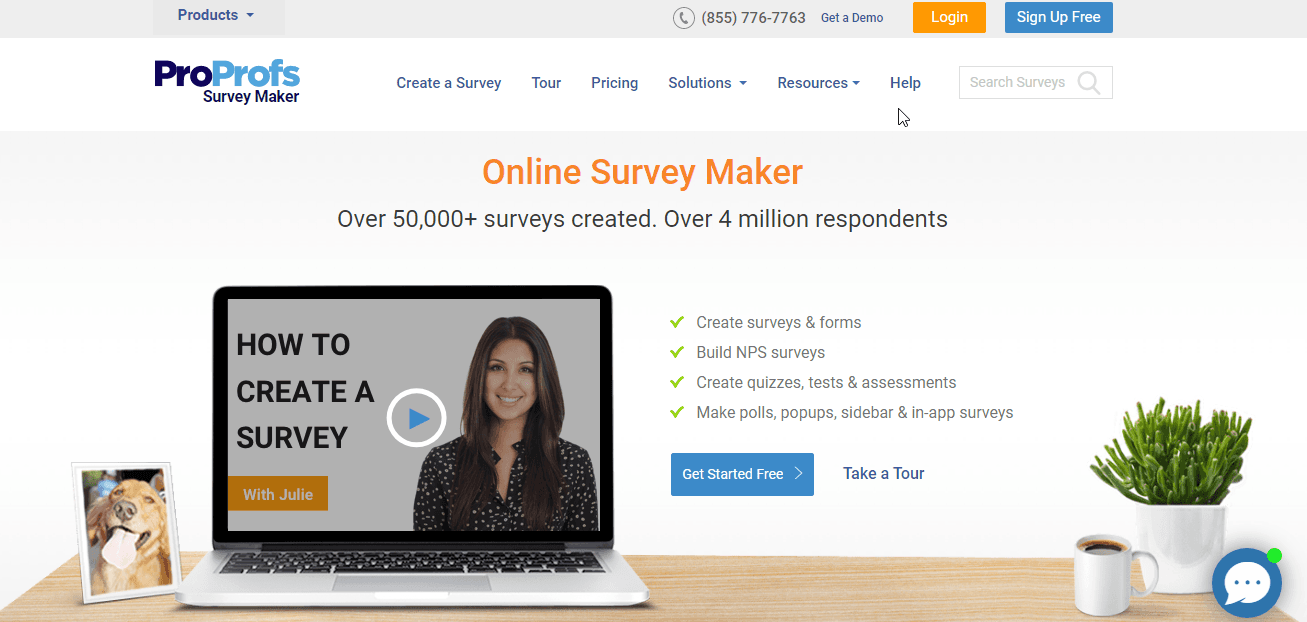 ProProfs Survey Maker is the abundant survey maker software used by businesses, retailers, universities, schools, universities, firms with event management, also other businesses that are consumer oriented. With 100,000 plus survey questions additionally 15 plus question types could help you in building engaging surveys, forms, quizzes, and tests plus assessments. In addition, this website survey tools supports 70 plus languages that would enable to create plus capture multilingual surveys throughout the globe. Moreover, this software supports integration with the Campaign, Mailchimp, and several other platforms.  
GetFeedback (Usabilla)
Usability feedback app helps you in collecting NPS feedback effectively using buttons or buttons. You could easily customize the look plus feel of your survey through personalizing the behaviour and appearance of the widget. Usabilla supports all secure ingredients that would enable you to automate the trigger of the surveys of the websites in different conditions. This software ensures responsive web surveys that could be attended on any of the devices like mobile, iPads, Desktops, and mobiles.  
Mopinion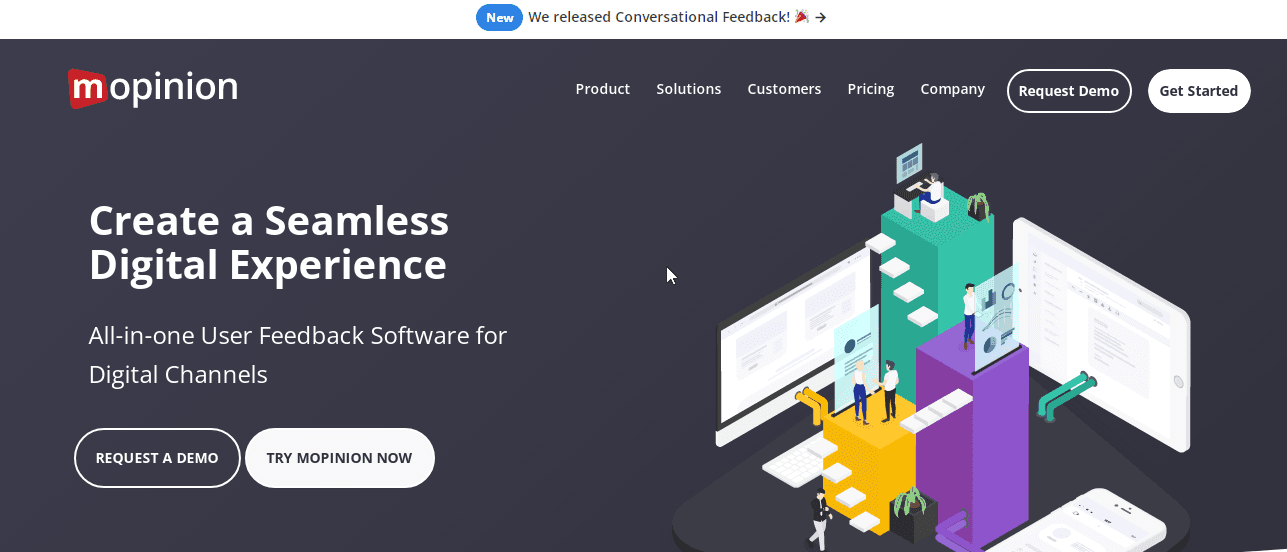 This software comes with no mess, no fuss, and enables you to create, collect, plus analyse real-time feedback in visuals from your website with just a click of your button/widget. This VoC software facilitates you in designing and configuring website feedback in just the way your website requires. Mopinion's tailormade dashboard comes with several features like audience segmentation, inbox that is with collaborative response, advanced reporting and analytics module. These features add to the comprehensiveness of the website feedback tool.  
Zoho Survey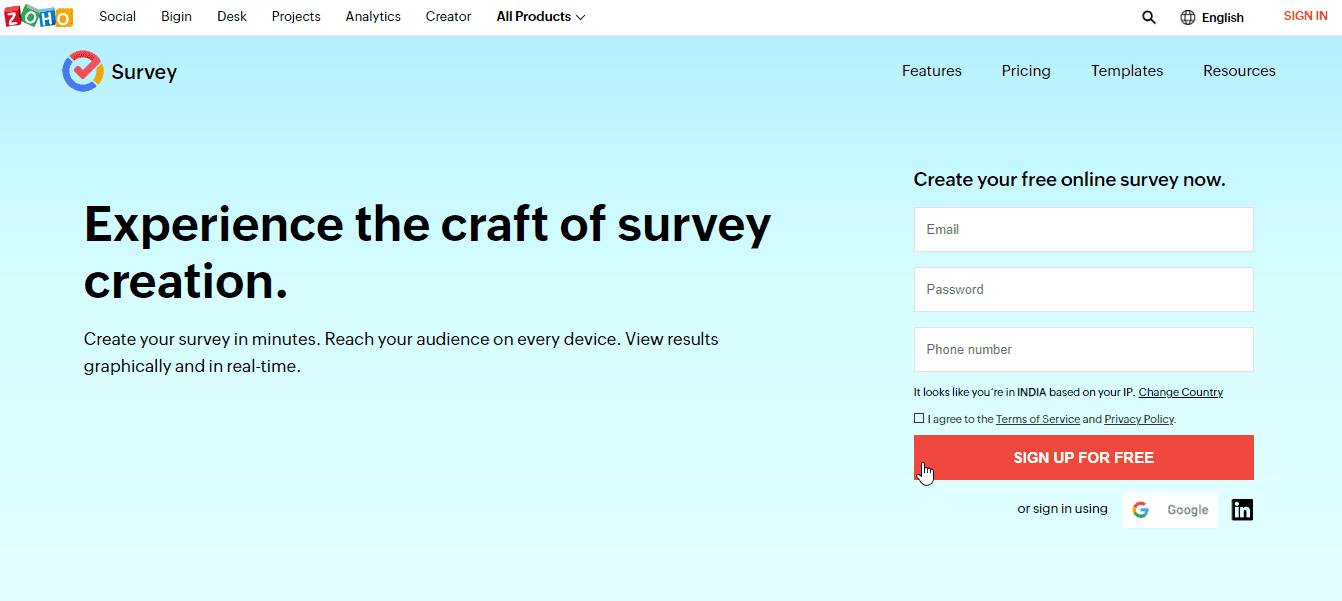 Zoho feedback software is known for the free version of its app. This survey tool gives a wide range of survey templates, more than 200 customized survey patterns, 25+ types of survey question, surveys in 30+ languages, plus 100 responses for every survey. Moreover, it provides white-label settings, piping features, and skips logic to help you create response-driven and engaging surveys of your website. Zoho analyses your response to surveys based on sentiments, World Cloud, and TURF and enables customized survey reports.  
Feedier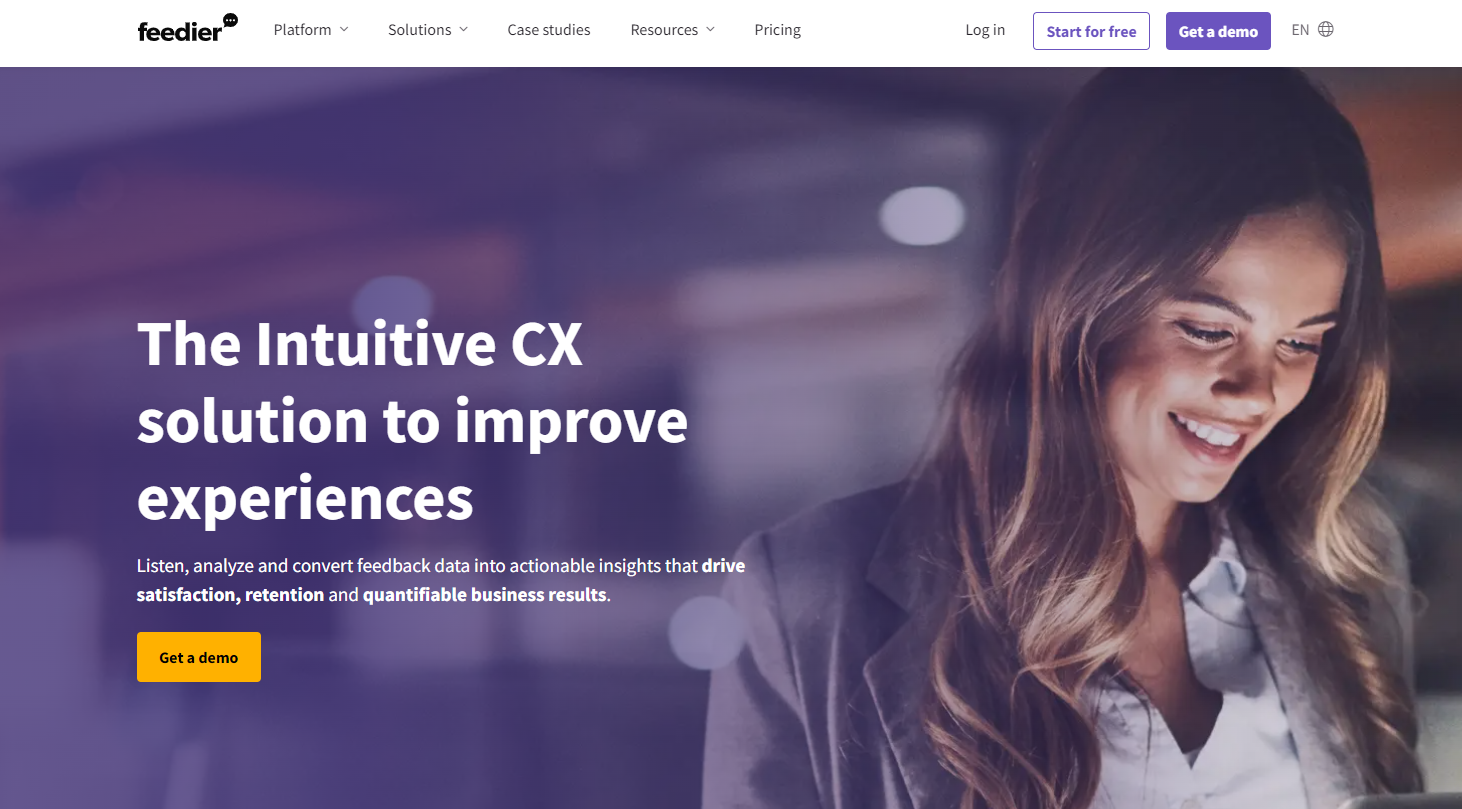 Feedier is one feedback software that primarily focuses on giving intuitive experience solutions in management in business. The Voice of Customer tool would involve active listening, analysing, plus converting the survey data into actionable insights that would ultimately contribute towards bringing down the churn and driving satisfaction. Moreover, this software helps you analyse the responses of the survey on the basis of keywords in your responses.  
To Conclude 
You could transform your survey responses into actionable insights leveraging the best website feedback tool/software. Building and sending surveys to the customers finds no use until the responses collected are converted into a proactive approach. These survey responses are not just a review, ratings, sentence, or comment but highly valuable inputs that convert to holistic development of your business, that is why you would need to pick the best website survey application. If you can pick the perfect website feedback application, all from survey design to distribution plus analysis, everything goes perfectly.