The first thing that flashes into your mind when you hear of customer experience software is do we really require it? And how can the software help in the business sustenance and growth? Even though many of the companies term customer satisfaction as their top priority, a major chunk of the companies forget about it and focus only on the revenue generation. In reality, there are only a few companies who go the extra mile to ensure better customer experience and reduce customer churn significantly.
Even though your product is excellent, if the whole experience is awful, the customers are not going to purchase the product. On the other hand, delivering excellent customer service not only helps in increased sales, but its story also reaches a large number of people owing to social media. It thereby leads to increased trust, loyalty and future businesses. So, you might be wondering what role does customer experience software plays in enhancing the business? Well, the answer lies in the overall capture of customer experiences through multiple interactions like phone calls, messaging, mail, website purchases and so on. Having a wealth of information at your disposal helps in making the right decisions that probably plays a vital role in retaining your unhappy customers.
Best Customer Experience Management Softwares Available Right Now
Since most businesses have identified customer experience as the top criteria, many players have emerged to cater to the needs of the businesses. They offer multiple customer experience software for capturing customer satisfaction and it is indeed a hectic to choose the right one for the business. To make your job easier, we have compiled the top 5 customer experience software that are currently ruling the field. Let's dive through for additional details of these softwares:
piHappiness is a pioneer when it comes to capturing customer feedback. The customer feedback app is probably the best in the business when it comes to capturing accurate customer feedback. It is a comprehensive real-time customer experience management and survey platform that accurately captures core customer insights. The feedback platform employs multiple metrics such as NPS scores, emoticons, single and multi-questionnaire, feedback categories and reasons to capture customer satisfaction.
piHappiness is compatible across multi-platforms like Android, iOS, and Windows. Also, the platform offers multi-lingual support with more than 90 languages. With customizable reports and robust analytics, resolve issues efficiently and improve the overall customer experience. It is a power customer feedback software that captures digital customer feedback from multiple platforms including Tablets, iPad's, automated Kiosks and online web surveys. Real-time alerts and notifications help keep track of customer trends and resolve issues before the customer leaves the premises. The customer experience app also features location comparative reports helps compare customer feedback across multi-business chains present in multiple locations.
Zonka Feedback is another Customer Experience Software that businesses use to create and send customized surveys and share them with the customers to gauge Customer Experience. The software allows you to share surveys through multiple channels – SMS, email, iPad, iPhone, Android tablets, and smartphones. It provides ready-to-use templates and 40+ question types to create any types of surveys including surveys to measure CX metrics like NPS, CSAT, and CES. It allows you to whitelabel your surveys and add your own branding and style. You can also create multilingual surveys for customers with diverse backgrounds. It offers powerful integrations like Salesforce, Zendesk, Freshdesk, Google Sheets, and more. The app works offline too. 


One customer experience software that comes right after piHAPPINESS is the customer experience software offered by Survey Sparrow. A conversational interface turns the surveys into interesting conversations and customers never feel obliged to give feedback. Survey sparrow also lets you schedule for sending the surveys during particular periods of the day, time and so on. The software also allows customers to share their survey responses on various social media platforms. With Survey Sparrow, Network connectivity issues are no longer a hassle as it autosaves the customer surveys. Further with NPS under its arsenal, the software allows predicting customer loyalty and the likeliness of the customers to refer to their friends.

Qualtrics is another customer experience software that easily fits in the Top 5 softwares. Equipped with dynamic data collection tools, Qualtrics adapts to the feedback in real-time. The software allows initiating the conversation with the customers via multiple modes such as email, SMS, Web, mobile app and more. Further IQ directory allows for optimization of each customer experience across various feedback points across channels. Highly customisable role-based dashboards help for efficient mapping of customer responses. Integration with custom tools and applications like Salesforce and Jira, customer experience is a part of everyday routine.

Delighted is another customer experience software that makes its way into Top5 customer experience softwares. It allows the creation of various customer experience surveys including the likes of NPS, CSAT, CES and visual surveys in seconds. With Delighted, collection of NPS scores is very easy with the assistance of Javascript and API call anywhere in your web app's experiences. Delighted features powerful analytics and reporting and helps accurate analysis of customer feedback. Further, segmentation, trends and advanced reports offer a molecular level of understanding. Delighted also boasts another exciting feature that allows you to measure customer's voice over time. You can also view the customer responses with or without comments.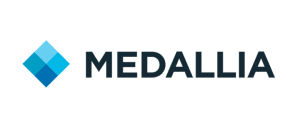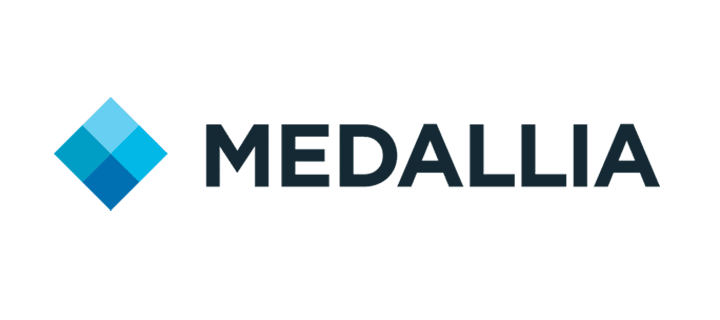 Customer experience forms the vital components of a business these days and a key differentiator between success and failure. Medallia offers core customer insights and allows firms to address the customer's issues on a consistent basis. Medallia aggregates customer feedbacks dispersed over multiple channels of communication that include email, web, social media and the likes. The customer experience platform captures the customer insights, product satisfaction levels and staff performances in real time. The scoreboard feature offers a glimpse of brand performance based on key customer experience scores.